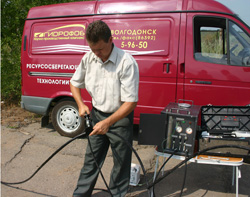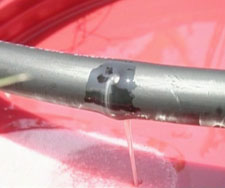 The main advantages of GFZ-K-NT in comparison with the other hydrophobic fillers:

It can restore cables with polyethylene insulation up to 250m within 6 hours.



The filler can be pumped when temperature is above -10°C or below +50°C.



The filler is compatible with cable elements.



The filler doesn't become more viscous in the open air; the retention cycle has been increased up to 3 years.



Reinstallation of clutches is obligatory during the lines restoration.

One can get the most effective result in restoration faulty (wet) cable lines using the hydrophobic filler and the machine for restoration of low and large capacity cables UVK-MM-2 produced by NPK Gidrofob RSM.



The hydrophobic cable filler is produced and packaged in 200l barrels.



The hydrophobic clutch filler is packaged in 310ml laminated tubes.